Claire
Some girls try to forget the camera... Anna, on the contrary, likes to strut her stuff. Our exploration of her pussy seems to turn her on. Anna cums quickly, sometimes in less than a minute or so.
Cindy
(free 1920x1080 porn clip!)
Cindy is 19 years old. She just broke up with her boyfriend and fears being alone. She likes dancing, swimming and snowboarding. Her sexual fantasy at the moment is to be caught masturbating and then spanked for it! After a few extreme close ups of her asshole contracting (not in clip), Cindy can't really bear the wait and starts to masturbate.
Julia
(free 1920x1080 porn clip!)
Julia is a 19 year old Dutch blonde and one of our favorites. She works as a model and a lap dancer, meaning she loves showing off her body. But what we really like about her are her wet and juicy orgasms.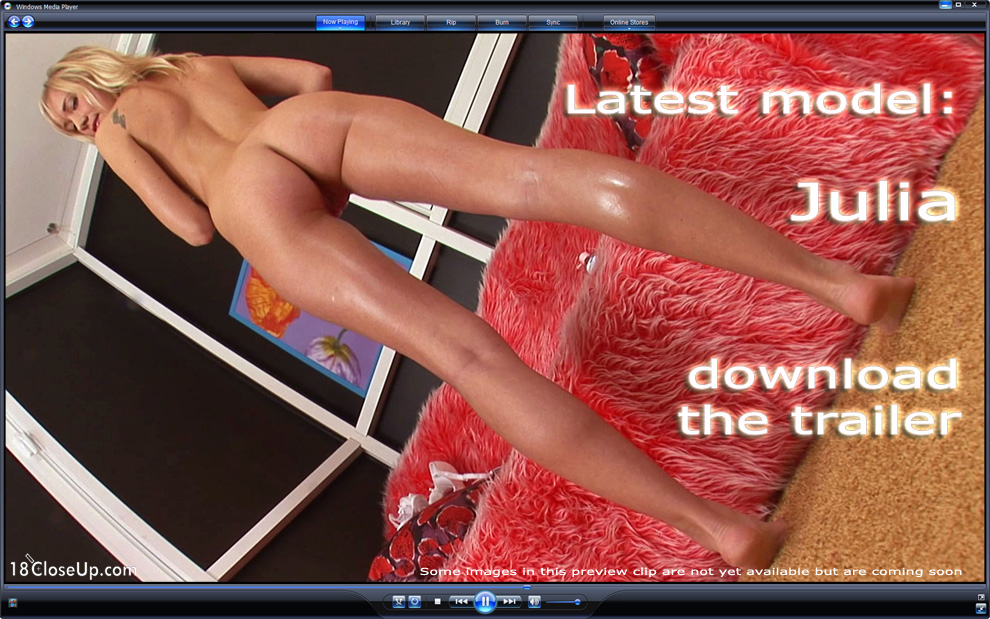 ++ Free FULL HD 1920x1080 clip on 18CloseUp tour page 2 ++